Quick Start
Completely customizable to fit your very own body shape

The BedLounge - Fully Adjustable Comfort Anywhere!
Adjusting is so easy because there are no complicated remote controls or hinges. The BedLounge is unlike any recliner or lounge chair on the market. It supports every part of your upper body: head, neck, shoulders, arms, upper back and lower back. It is ultra-lightweight and can be carried easily with one hand. Tight on space? The BedLounge can be folded up easily for compact storage.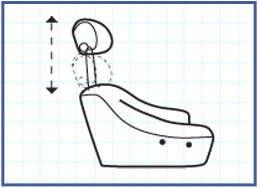 Now with a lift of your fingers you'll enjoy perfect support - at the exact height and angle you want.You can set the headrest so that it cradles your neck and head and it stays right where you put it. We have built in a friction fit so that the stem of the headrest is held in place anywhere you extend it - up or down.


And it pulls out over a full foot in length. This means it can accommodate most anyone — tall or short, adults or children.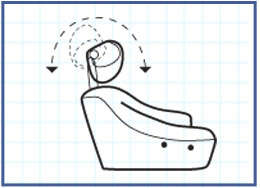 The "Active Frame" in the body of the BedLounge - it's there in the Headrest too. The Headrest stem is hinged internally so it can angle forward and back a full 120° range of motion.


As you look down to read or work on your laptop - it can angle downward with you. As you look up to, say, watch TV, or talk on the phone, it can gently rotate upwards following your movements always keeping your head cradled and counter-balanced relieving strain on your neck and upper back and shoulders.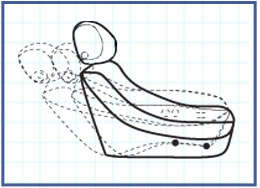 You can use the BedLounge as a recliner by simply tilting back to your preferred comfort level. The BedLounge with its internal frame construction is the only product of its type that can handle an adult's full weight reclining back - and still provide stable, continuous support.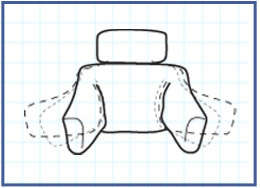 The BedLounge's armrests are made to move, pivot and to flex. This ability, in unison with the Active Frame, allows the BedLounge's armrests to compensate, equalize and distribute your body's weight. It is meant to give you a relaxing, floating, and almost weightless sensation when you're lounging in the BedLounge.